President Trump has shown his respect and appreciation many times for the men and women in blue who routinely put their lives in danger to protect the public. This is something Barack Obama, a supporter of the Black Lives Matter movement, refused to do.
In fact, former President Obama seemed to go out of his way to stir up resentment toward the police and just about every other form of legal authority other than his own.
But President Trump shows the kind of moral integrity and respect he has for fallen police officers by ordering the White House to be lit up in blue. This was after he spoke at the 36th Annual National Peace Officers' Memorial Service in Washington DC, honoring those who regularly risk it all for Americans.
From Gateway Pundit:
President Donald Trump will light the White House in blue on Monday night to honor fallen police officers.
Trump released a statement on Monday morning: "In humble appreciation of our hard-working law enforcement officers, Melania and I will light the White House in blue on May 15."
Barack Obama, on the other hand, could show only disdain:
This is something the Obama White House refused to do after five police officers were gunned down by a #BlackLivesMatter sympathizer last July.
At a press briefing in July 2016, White House Press Secretary Josh Earnest blew off a request made to President Barack Obama by a federal government police union to honor the five Dallas police officers massacred last week by a Black Lives Matter supporter by illuminating the White House in blue.
"I can tell you that's not something that we plan to do at this point," Earnest said in response to a question by Fox News White House Correspondent Kevin Corke. After Earnest ran through all that Obama has done in response to the Dallas shooting–except showing the same level of support for gay marriage and breast cancer activists by lighting the White House in an unambiguous show of solidarity–an incredulous Corke asked Earnest a follow-up that doubled as a lifeline to give him a chance to reconsider. Earnest again blew off the request.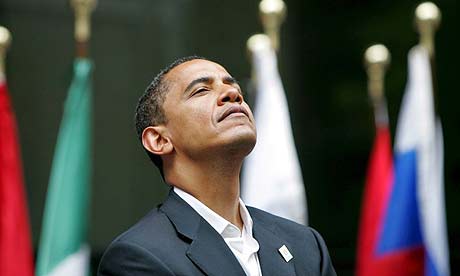 As I observe the moral conditions that are prevalent in America in the aftermath of Barack Obama's presidency, I am left with the nagging feeling the racial, political, and social unrest we see occurring are exactly what Obama wanted.
Thank goodness that Donald Trump came along to change the moral compass of our country. With America's renewed support for those in blue, we will be seeing a more peaceful United States!
Source: Gateway Pundit