Whenever there is a vicious storm or some other type of catastrophe, it never fails that Americans get in gear and do their best to assist others in need. As Hurricane Harvey devastated Texas and Irma did her worst in Florida and Georgia, the best in America rallied to their aid and it was a very heartwarming thing to see.
In the course of modern American history, however, it has become a tradition of the Left to ensure that not only is someone a victim of this havoc, but someone is ultimately to blame. If it is a government entity, its an elected official. If it's not an elected official, it's a talk radio show host.
When it comes down to it, the Left finds it very lucrative and enjoyable to have an opportunity to blame someone…anyone for the disasters that take place, especially when they can link them to Global Warming or man-made issues. Celebrities, of course, always manage to take their whack at the Republican Party as well. True to form, Stevie Wonder decided that going political during a rescue and recovery telethon effort was more important than the people who were hurting!
The Daily Caller:
Singer Stevie Wonder kicked off Tuesday's star studded Hand In Hand telethon to raise money for hurricane recovery by getting political. Wonder started the show by saying, "Anyone who believes that there's no such thing as global warming must be blind or unintelligent."
The Hand In Hand telethon was run on every broadcast network to benefit victims of hurricanes Harvey, which devastated the Houston area, and Irma, which slammed Florida over the weekend. The event mirrors past telethons for natural disasters.
The 2005 telethon to raise money for victims of Hurricane Katrina became known for Kanye West's infamous anti-President George W. Bush comments. "George Bush doesn't care about black people," West said as a stunned Mike Meyers looked on.
In addition to musical performances, celebrities took phone calls during Tuesday's telethon from people making pledges to help those in need.
Celebrities participating in the Hand In Hand fundraiser include Wonder, Justin Timberlake, Oprah Winfrey, George Clooney, Julia Roberts, Dennis Quaid, Adam Sandler, Terry Crews, Leonardo DiCaprio, Gwen Stefani, Ray Romano, Bryan Cranston, Beyoncé, and many more. It was broadcast from New York, Los Angeles, and Nashville and was organized by Comic Relief.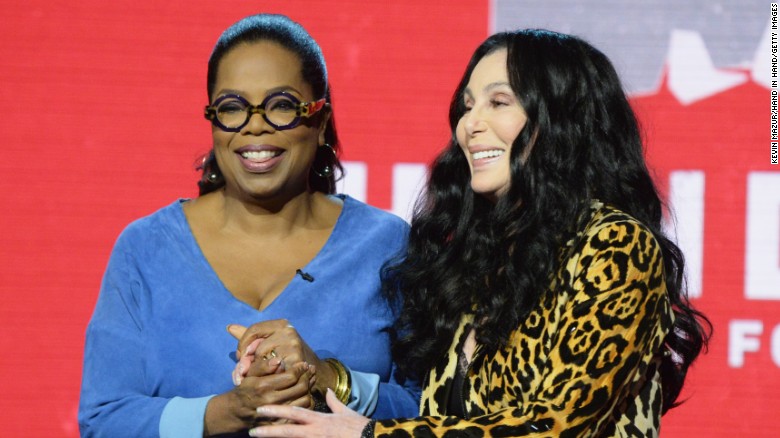 Interestingly, the whole Comic Relief show that was made famous on HBO for its charity work, was also ensconced in scandal once upon a time when it was discovered that 80% of the donations and proceeds had gone to pay the comics themselves.
When it comes to the Left and its useful idiots in Hollywood, there is no shameful when it comes to victimology and the blame-game. They will do it whether or not it pleases America. They will do it whether or not people are dying in floods and wind storms. Something that most of them will never have to deal with.
Source: The Daily Caller