People waiting in line to come to the United States may be in the program for up to 10 years. They obediently wait for their turn at the head of the line, have paid their exorbitant application fees, and finally, when they get here, start the arduous process all over again of building toward a life as a citizen of America. How do I know? My grandfather did it.
Of course, in those days, we didn't have illegal aliens flooding the country from South America. Nowadays, there are more coming here illegally than there are legally and they are clogging up the generous welfare system. When you enter America legally, you're made to promise that you'll not be a burden to society. Illegals also are known to commit more than just the crime of entering the country illegally and stealing identities in order to remain; they are also known to commit felonies.
Fredy Mariony Alvarado-Calderon is one such illegal. Not only is he a repeat offender of entering the U.S. illegally, but he is also wanted in Guatemala for murder and attempted murder in 2016. And he's just been snagged by ICE!
Breitbart:
Fredy Mariony Alvarado-Calderon was arrested by Immigration and Customs Enforcement (ICE) agents after being on the run as a fugitive in the United States.
Calderon had previously been removed from the U.S. after being convicted of multiple felonies in a slew of states, specifically those in the Northeast region of the country. In his native country of Guatemala, Calderon is accused of shooting and murdering, or attempting to murder, a man in October of 2016.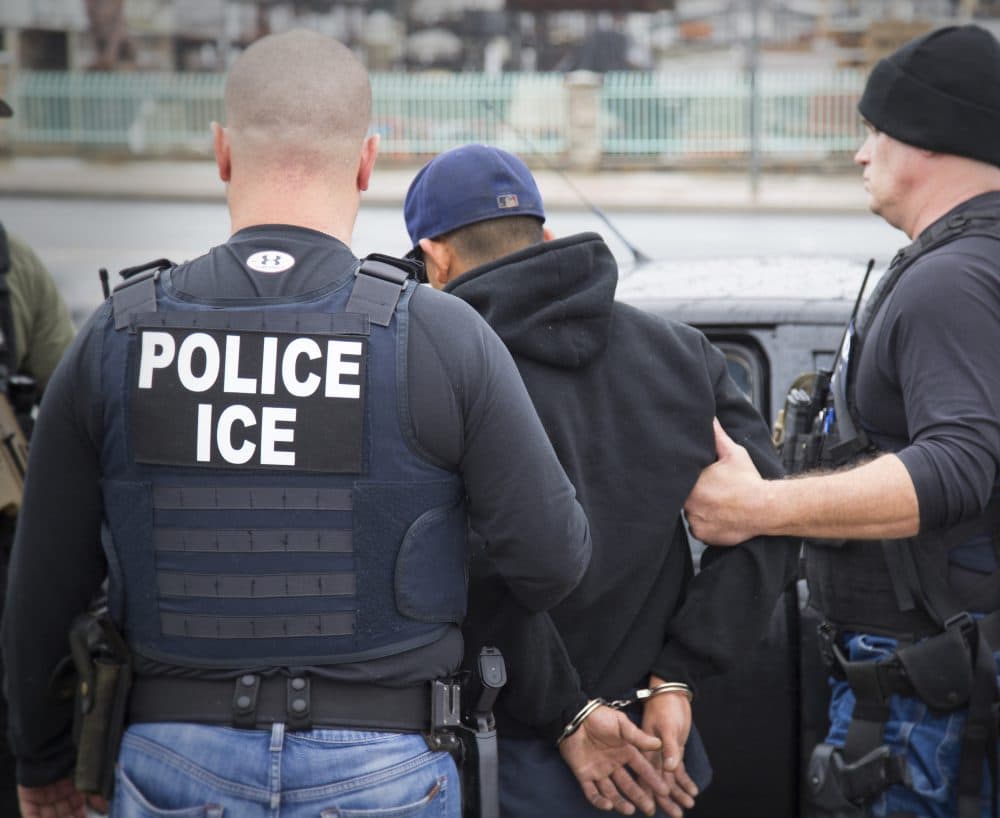 The illegal alien's U.S. criminal history dates back all the way to 2001, when he illegally crossed the U.S.-Mexico border near Laredo, Texas. Despite being ordered for removal in that same year, Calderon never deported.
In 2006, Calderon was convicted of assault in Pennsylvania and convicted of two felonies in Trenton, New Jersey. After the convictions, Calderon was arrested by ICE agents and deported in April 2007.
Sometime after his deportation, Calderon re-entered the U.S. at an unknown location and was soon after convicted of battery in November 2008 in Cook County, Illinois.
Currently, Calderon is being held at the Howard County Detention Center in Maryland where he is expected to be swiftly deported for prosecution in Guatemala.
As you can see, Calderon enjoyed a very good time in the States under Barack Hussein Obama's reign, but the new sheriff in town has opted to draw a deadline in the dirt.  President Trump's policies have ensured that men and women like this will be nabbed and will be deported.
And if they deign to return and are caught once more, they will be facing a 20-year prison sentence, well-deserved for repeat offenders and felony criminals. ICE is to be congratulated.
Source: Breitbart