President Trump still has an appointment, or two, to make in the foreseeable future. One of them he will be making before his upcoming trip to the Vatican to meet with Pope Francis on May 24.
Naturally, Trump will want to find someone well qualified for this position since, from Pope Francis' perspective, it could affect Trump's future in Europe, so he wants to get it right. So who would be the right person for this job?
He will be looking to appoint Callista Gingrich, wife of former Speaker of the House Newt Gingrich, to be the next ambassador to the Vatican.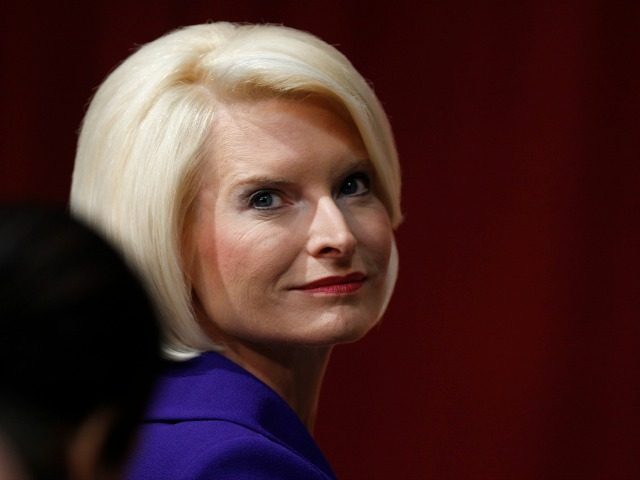 Breitbart explains:
Donald Trump wants Newt Gingrich's wife Callista Gingrich to be the new ambassador to the Vatican, according to reports from the New York Times and CNN.
The official announcement is pending approval from the Office of Government Ethics but should be revealed before Trump visits Pope Francis at the Vatican on May 24. The White House did not respond to a request for comment from Breitbart News.
The couple will likely move to the Vatican if Gingrich is confirmed. The two have been fascinated by the papacy, producing a documentary about Pope John Paul II in 2010.
Callista is a devout Catholic who sings in Washington D.C.'s National Shrine choir. She is Gingrich's third wife and influenced Newt's conversion to the Catholic faith.
Trump's decision to nominate Callista Gingrich for the ambassadorship went as far back as inauguration day, Newt Gingrich stated in a CNN interview:
Former House Speaker Newt Gingrich told CNN Thursday that his wife, Callista, is being considered by President Donald Trump to be the ambassador to the Holy See.
"She's under consideration," Gingrich said.
The former Republican presidential hopeful would not elaborate further on the deliberations process, simply saying he would be "very excited for her" if she were offered the position.
This could be a great opportunity for Mrs. Gingrich and she will, no doubt, be a good fit for the job!