Just weeks ago, a terrible scam was uncovered and the people involved were brought up on charges. A total of seven women and three business owners were caught up in a gigantic food stamps fraud case that had fleeced the American taxpayer of nearly $5M!
Barack Hussein Obama was the father of lies and a con-artist of truly epic talent. He was able to not only allow the government to take over a full one-sixth of the American economy, and swoop in to also take over part of the automobile industry, but he built up a gargantuan number of those who were enslaved to the government by way of food stamps, WIC and Medicaid, doubling the amount of people on those entitlement programs throughout the tenure of his two terms.
His legacy lives on, however, even though he is no longer in the White House. With great amounts of government taxpayer-granted money comes great corruption. A woman in Kentucky has been sentenced to 66 months in prison for food stamp fraud!
Breitbart:
A federal judge sentenced a Kentucky woman to 66 months behind bars for engaging in nearly $409,000 worth of food stamp fraud.
U.S. District Court Judge David L. Bunning gave Phyllis Tyler, 49, of Edgewood, a 66-month prison sentence for food stamp fraud, conspiracy to commit food stamp fraud, and four separate instances of money laundering, WCPO reported.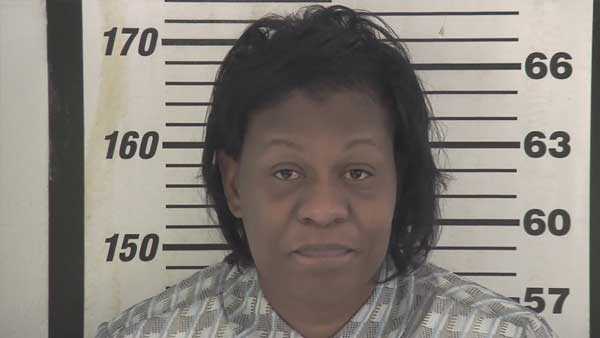 Tyler managed and operated A&E Fashion and Beauty Supply LLC, a convenience store in Covington, Kentucky, that accepted food stamps and sold items such as wigs, makeup, t-shirts, snacks, and beer.
Prosecutors say Tyler purchased food stamp EBT cards from beneficiaries, giving them half the value of what the EBT cards were worth and used the EBT cards to purchase items from the store between January 2, 2012, until June 26, 2015.
Each purchase she made using the EBT cards from her store got reimbursed by the federal government. Under federal regulations, the government gives authorized food stamp retailers money for each purchase made with EBT cards.
Investigators say that the government money went to Tyler's business bank account. She also purchased EBT cards for cash at other retailers, using the benefits to buy items to add to the store's inventory or for personal use.
Tyler's food stamp fraud totaled $408,979.76, and she laundered more than $10,000 that she obtained through food stamp fraud through a financial institution on four separate occasions, according to investigators.
In addition to her prison sentence, Tyler must serve three years of probation after she is released from prison. She must also serve at least 85 percent of her sentence behind bars.
We may have Barack Hussein Obama to thank for his many failures, but at least he is no longer able to drain our coffers and punish our people. Or is he? It seems that, despite his being absent from the seat of authority, he nevertheless influences in a very bad way the people who had benefited from his scheme to bankrupt America.
And now they continue his legacy of ill-gotten treasure and stealing from those who really could genuinely benefit from just a little compassion and be alleviate from the heavy debt of taxation. It would be nice to be appreciated once in a while.
Source: Breitbart