Not all major incidents involving criminal acts by Muslims are in major cities. Contrary to what some citizens of America would like to believe, smaller cities and even towns are not immune to crimes committed by this segment of the Muslim community.
And, fortunately, not all their crimes are violent acts of terror. Some are just acts of theft, money laundering, and other assorted crimes that turn communities into undesirable places to live.
St. Louis has just been the victim of Muslims using convenience stores to deal in contraband cigarettes, manufacture and distribute controlled substances, and engage in money laundering operations.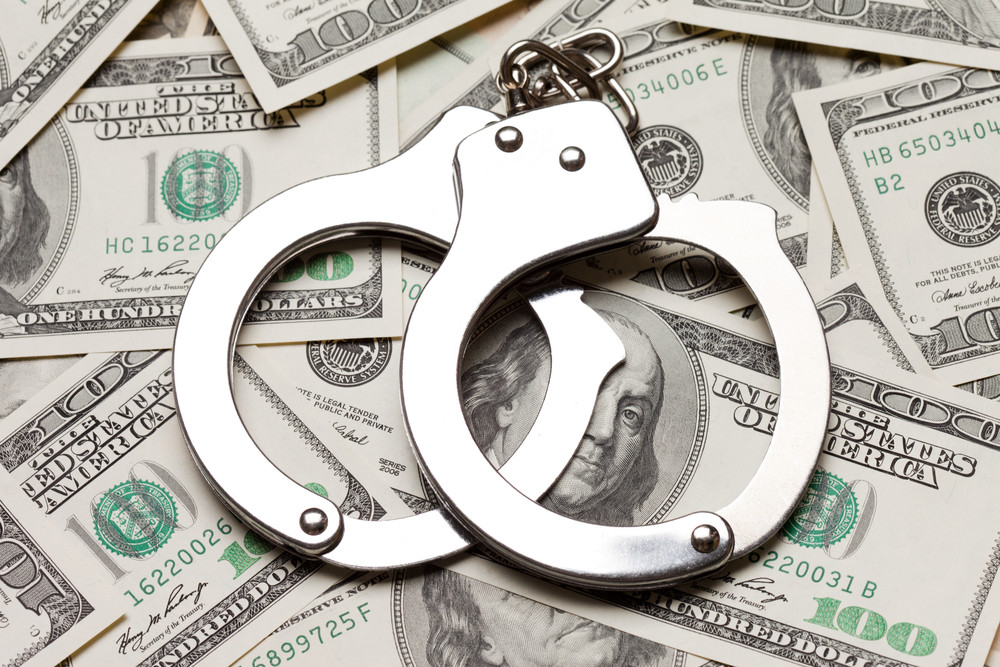 The names of those so accused are:
Mohammed Almuttan, aka Abu Ali, 35, St. Louis, MO
Rami Almuttan, aka Abu Louay, 33, St. Louis, MO
Hisham Mutan, aka Abu Mohamed, 41, St. Louis, MO
Saddam Mutan, aka Abu Ali, 24, St. Louis, MO
Mazin Abdelsalam, aka Abu Mohammad, 38, St. Louis, MO
Najeh Muhana, aka Abu Yazan, 41, Fairview, NJ
Fares Muhana, aka Abu Yamama, 40, Cliffside Park, NJ
Ayoub Qaiymah, aka Abu Faysal, 23, Richmond, VA
Naser Abid, 23, Chicago, IL
Yadgar Barzanji, aka Abu Siver, 47, St. Louis, MO
Wafaa Alwan, 50, St. Louis, MO
Ahmed Abuali, aka Bazilla, 31, North Bergen, NJ
Mohammed Kayed, aka Mohammed Fayez, 21, Clifton, NJ
Momen Abuali, 20, Little Ferry, NJ
Firat Sevindik, 42, Cliffside Park, NJ
Mohammed Mustafa, 30, North Bergen, NJ
Mohammad Karashqah, Abu Yazid, 47, North Bergen, NJ
Fayez Sheikha, 46, Mishawaka, IN
Jihad Shihadeh, Abu Malik, 58, Chicago Ridge, IL
Ismael Abadi, 57, Carol Stream, IL
Abed Hamed, Abed Fawzan, 39, Greenville, NC
Maher Hamed, Abu Alazara, 33, Swansea, IL
Abdel Adi, 25, Oak Lawn, IL
Muhanad Khatib, Abu Alamin, 36, Chicago, IL
Eyad Awad, 38, Chicago, IL
Dale Garbin, 60, Kankakee, IL
Hayder Al Fatli, 40, St. Louis, MO
Kutlay Guvener, 35, Chicago, IL
Saad Al Mallak, 30, Dittmer, MO
Hassan Abdelatif, 29, Collinsville, IL
Mahajir Naz, 32, St. Louis, MO
Talal Abuajaj, 23, St. Louis, MO
Basem Hamdan, aka Abu Ramiz, 57, St. Louis, MO
Zainal Saleh, 29, St. Louis, MO and
Ibrahim Awad, 39, St. Louis, MO
That's a pretty telling list of alleged criminals. And it's hard to miss the connection as our leftist friends would prefer we do. Here's a more specific list of what they are accused of doing:
"Thirty-five St. Louis convenience store owners were arrested in federal raids this week.
"The store owners were arrested for trafficking contraband cigarettes to Chicago and New Jersey markets.
KMOV reported:
"A federal grand jury has indicted 35 store owners on federal conspiracy charges for trafficking contraband cigarettes, distributing controlled substances and money laundering.
"According to reports, the suspects conspired for more than 2 years to buy contraband cigarettes in St. Louis, a low tax market, while transporting and distributing them in Chicago, Illinois, and New Jersey, which are high tax markets.
"The store owners are accused of using several convenience stores that they operated to create the appearance of legal cigarette purchases.
"Illegal profits form the contraband cigarette sales were laundered through accounts associated with the stores."
This looks like a terrific roster of folks who need to spend some time in prison before being deported to whatever their countries of origin were, assuming they are illegal immigrants. If not, they simply need to experience American justice for a very long time.
Source: Gateway Pundit